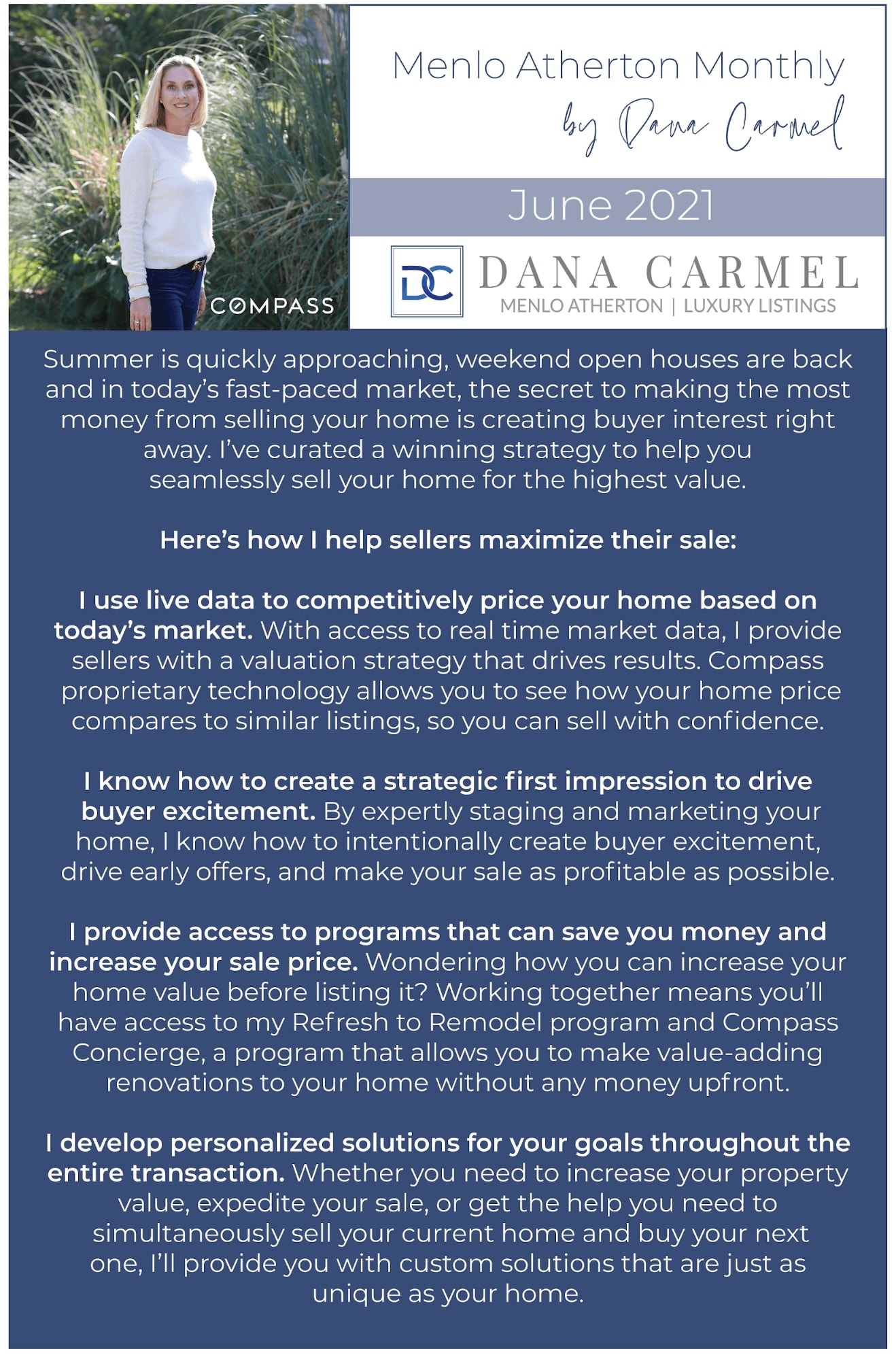 With mature trees lining the perimeter, this large
1.35-acre flat lot offers North and West exposures for ultimate natural light, tranquility, and privacy.
The home has lovingly belonged to the same family for over 60 years and offers endless possibilities to remodel or build new within walking distance to the Menlo Circus Club.
This property is located in the highly-rated Las Lomitas School district.



With my background in design, project management, and remodeling I can help you maximize your Return on Investment when buying or selling your home.
I personally oversee and supervise your home preparation process from painting and staging to remodeling kitchens and bathrooms and new flooring.
I also have a roster of reliable vendors who can assist throughout the home preparation process.
Below are just some of the examples of projects
I've worked on. Check out more on my website.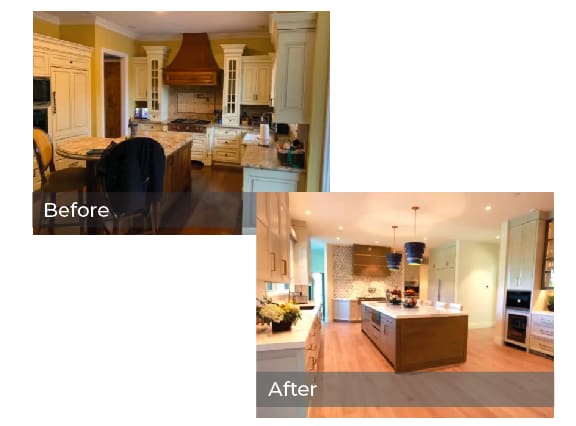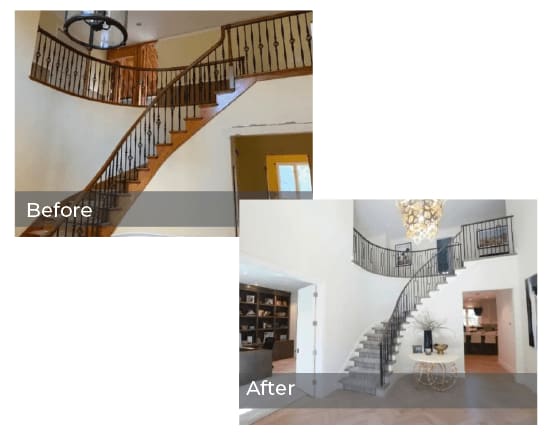 Could your home be next? Connect with me today to talk about your options!

New Listings Coming on
Market in Stanford Circle
This chart shows the number of new listings on the market by month, from June 2018-May 2021. It is normal for these numbers to change dramatically season-to-season, and as you can see the number of listings on the market is picking up since Spring as we
head into Summer.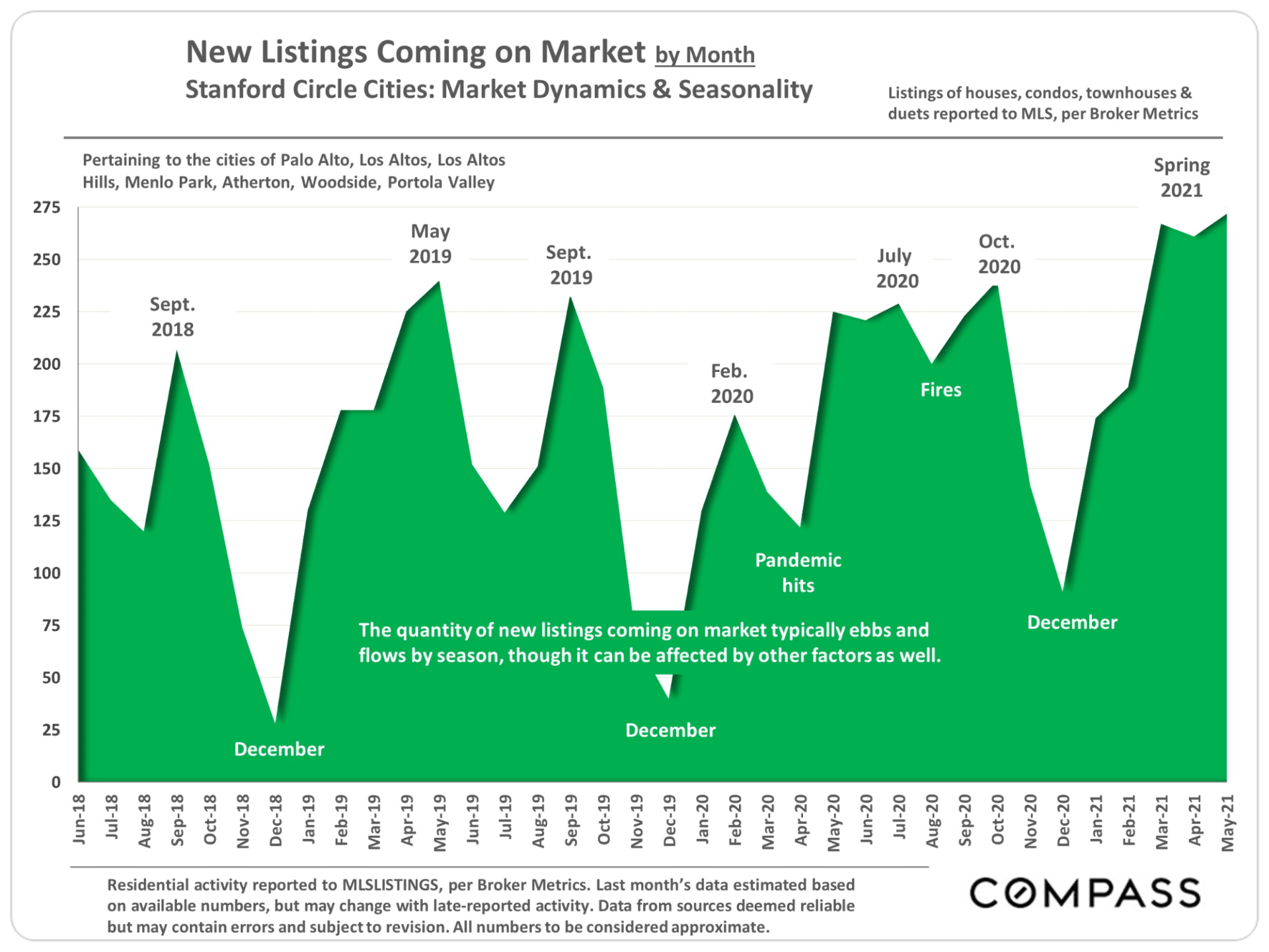 Luxury Home Sales in
Stanford
Circle Cities
Noting home sales prices at $5M and up, this chart reflects the fluctuation of the sales volume from August 2018 to May 2021, by month. Even though the volume changes from month to month, it's important to note the overall trend, which is an upward trajectory in sales.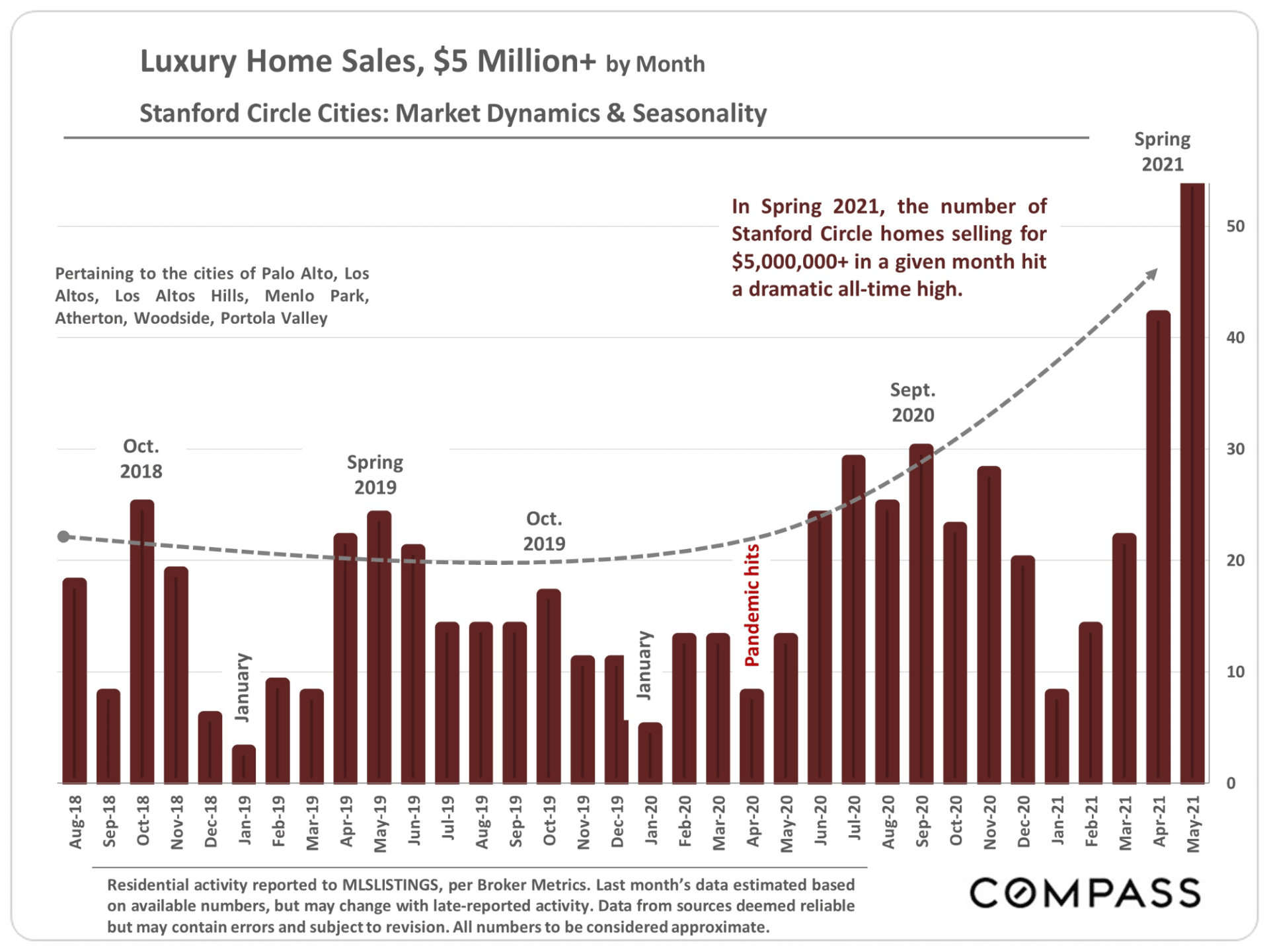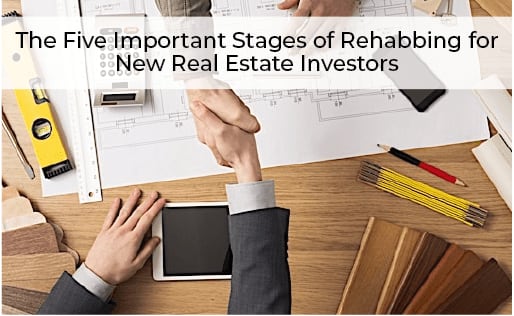 While real estate rehabbing could be an adventurous and lucrative strategy for real estate investors, it can also be an overwhelming and confusing venture that has a lot of moving parts. An excellent home rehab is similar to good plastic surgery: You should not notice the work, only the final result.
So, what do you have to know about real estate rehabbing before you dive in? Here it is broken down into five stages:
*

Inspect The Property - *
It is always better to spot issues and problems on the front end instead of being surprised down the road.
Hire A Contractor- As a contractor can either make or break your rehab project, make sure to hire a licensed, insured, and qualified professional with referrals or online reviews.

Create The Scope Of Work- In its simplest form, a construction SOW is a to-do list.

Acquire All Necessary Permits And Paperwork- Permits prove that workers are insured and professional, and this can help you avoid some serious headaches.

Manage The Rehab Work- Communicate with workers frequently by phone or in person, and have them send you photographs so you can see the progress.
Read more about these stages and helpful tips in *this article. *
For listings, recent sales, tips, and more follow Dana on Instagram @DanaCarmelLuxuryListings

Dana's Instagram