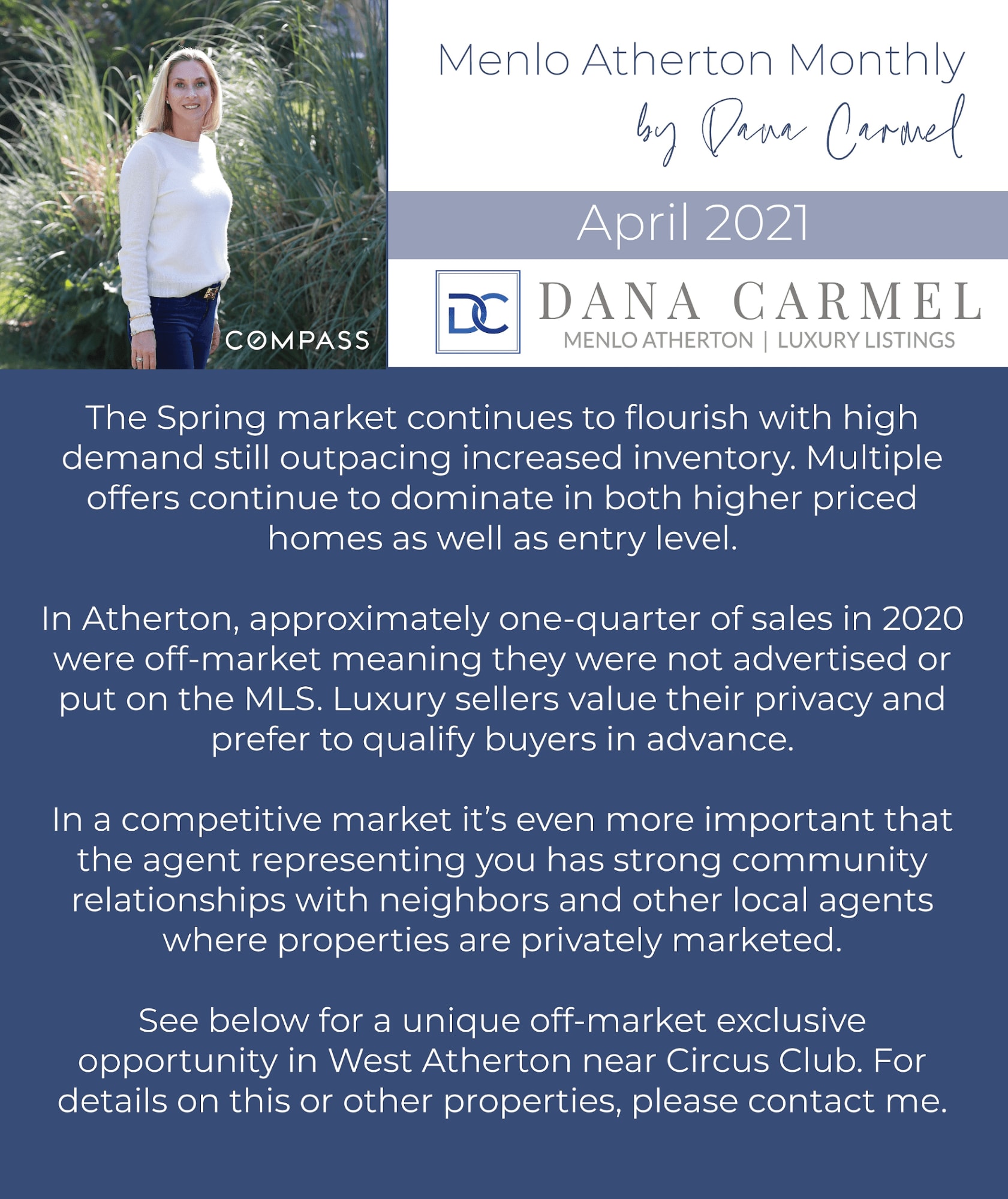 With mature trees lining the perimeter, this large
1.35-acre flat lot offers North and West exposures for ultimate natural light, tranquility, and privacy.
The home has lovingly belonged to the same family for over 60 years and offers endless possibilities to remodel or build new within walking distance to the Menlo Circus Club.
This property is located in the highly-rated Las Lomitas School district.


Inventory of Active Listings
Although the number of active listings in February 2021 is up 10% from 2020, we are still experiencing a seller's market with high demand and lower inventory.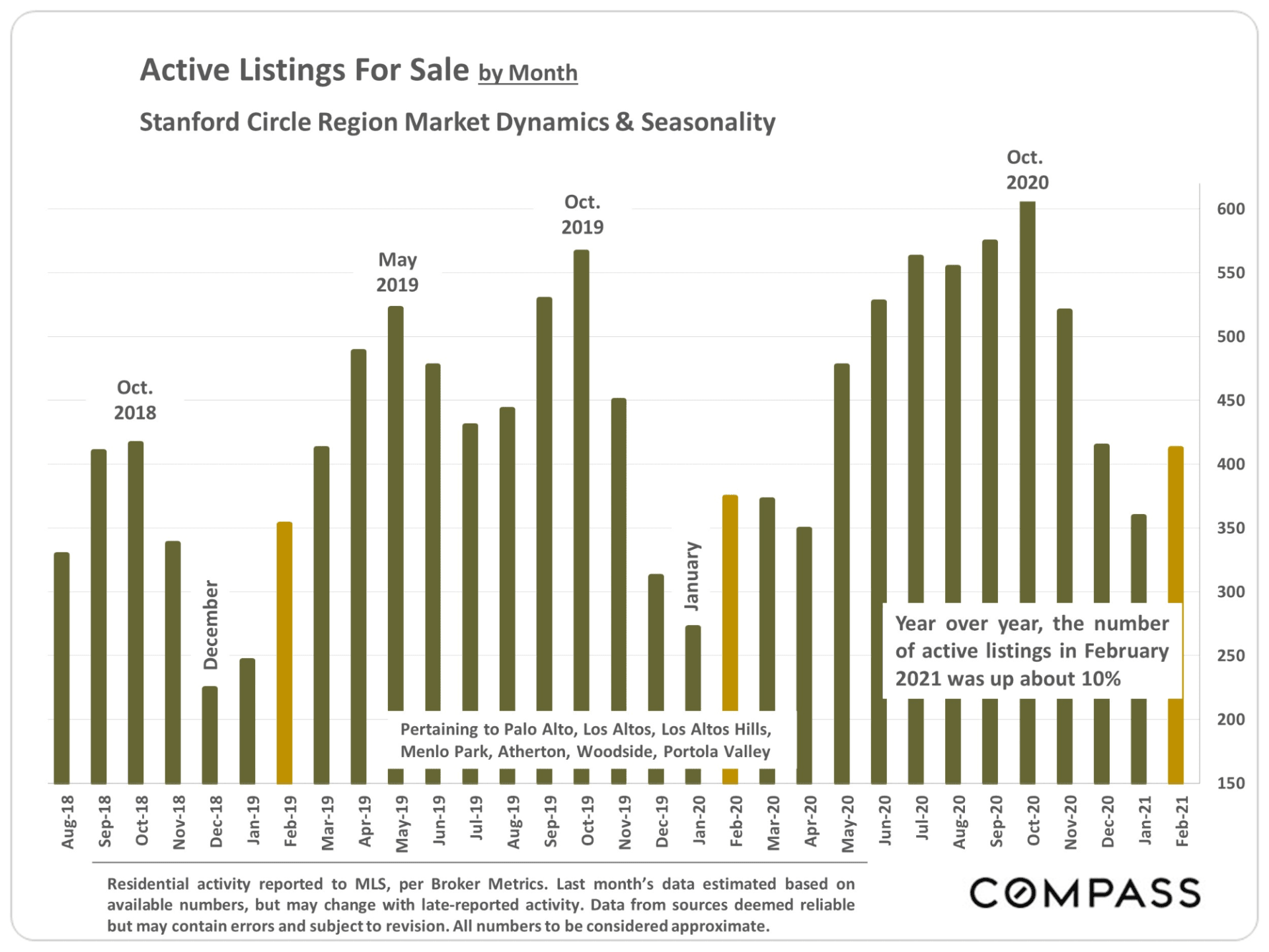 Stanford Circle Monthly
Median
House Values
Further reflecting this Seller's Market, you can see the upward trajectory of the average sales price since January 2019. It's a great time to sell!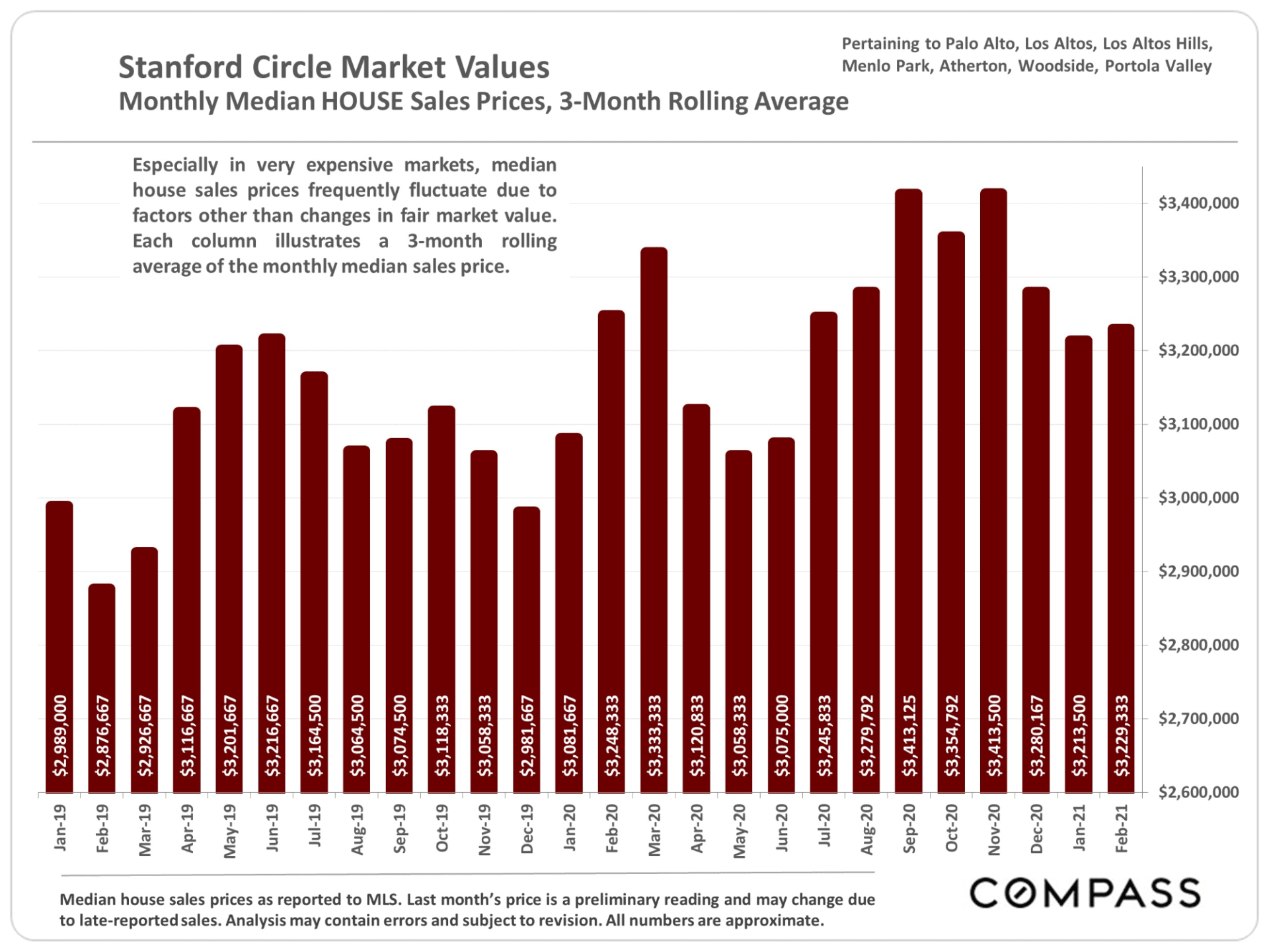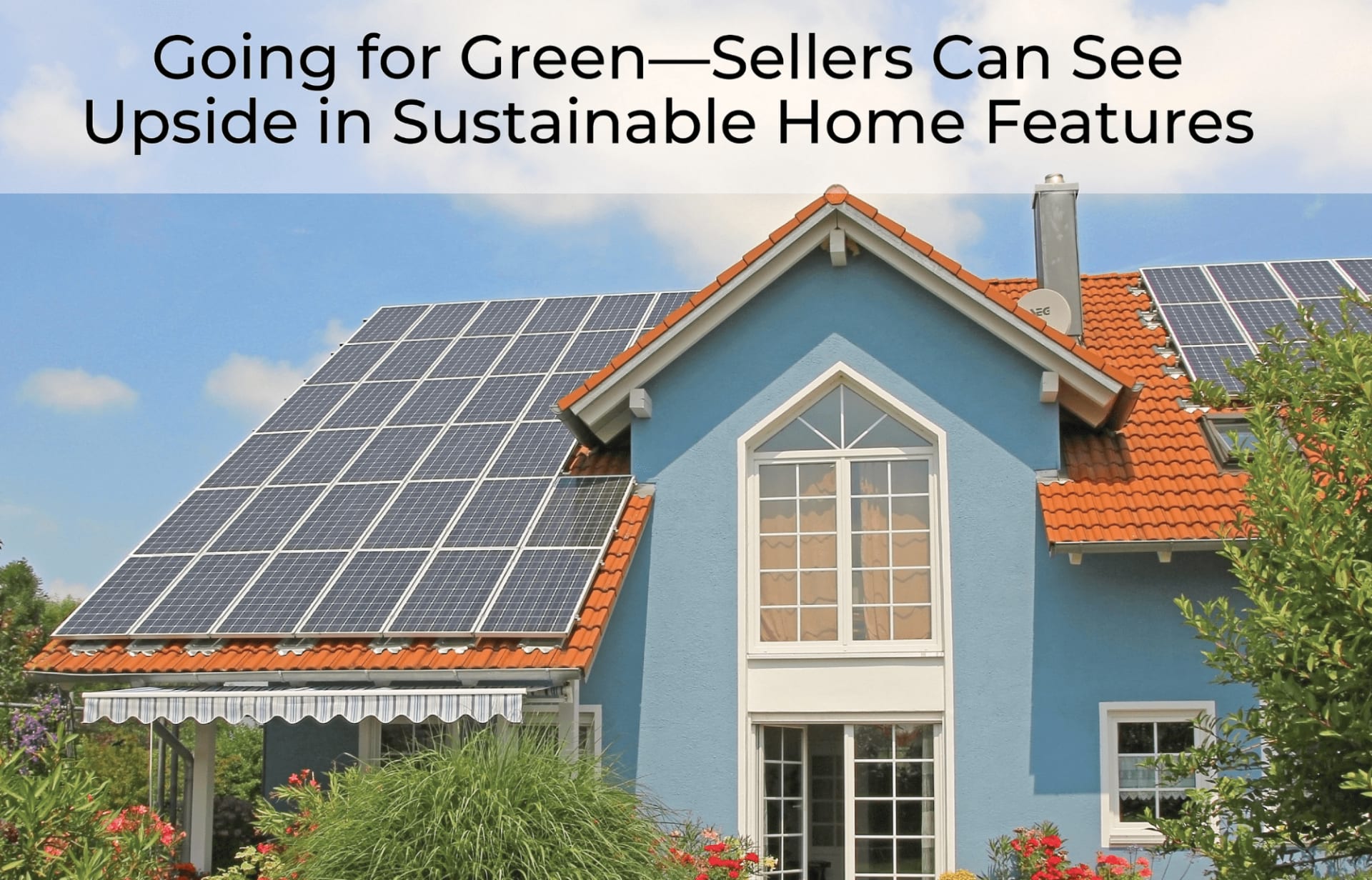 Having a home that's designed for sustainability has long seemed nice in theory, but in the past has also led to the connotation of crunchy aesthetics plus the expense of installing green technology.
Between the rapid rise of electric cars, a growing number of developers turning out high-design green buildings, and a broader concern for wellness that's grown out of the Covid-19 pandemic, the tide is quietly turning in favor of green homes and buildings.
Some notable, trending, and impactful sustainability upgrades that sellers may see a benefit to are:
Electric car charging outlets and electric car charging solar panels

High-tech air filtration system that allows users to boost a home's fresh air intake via an app

Compact indoor farms that allow you to grow your own produce.

UV lighting
Read more about the impact that 'going green' can have on your home, environment, and resell value in *this article. *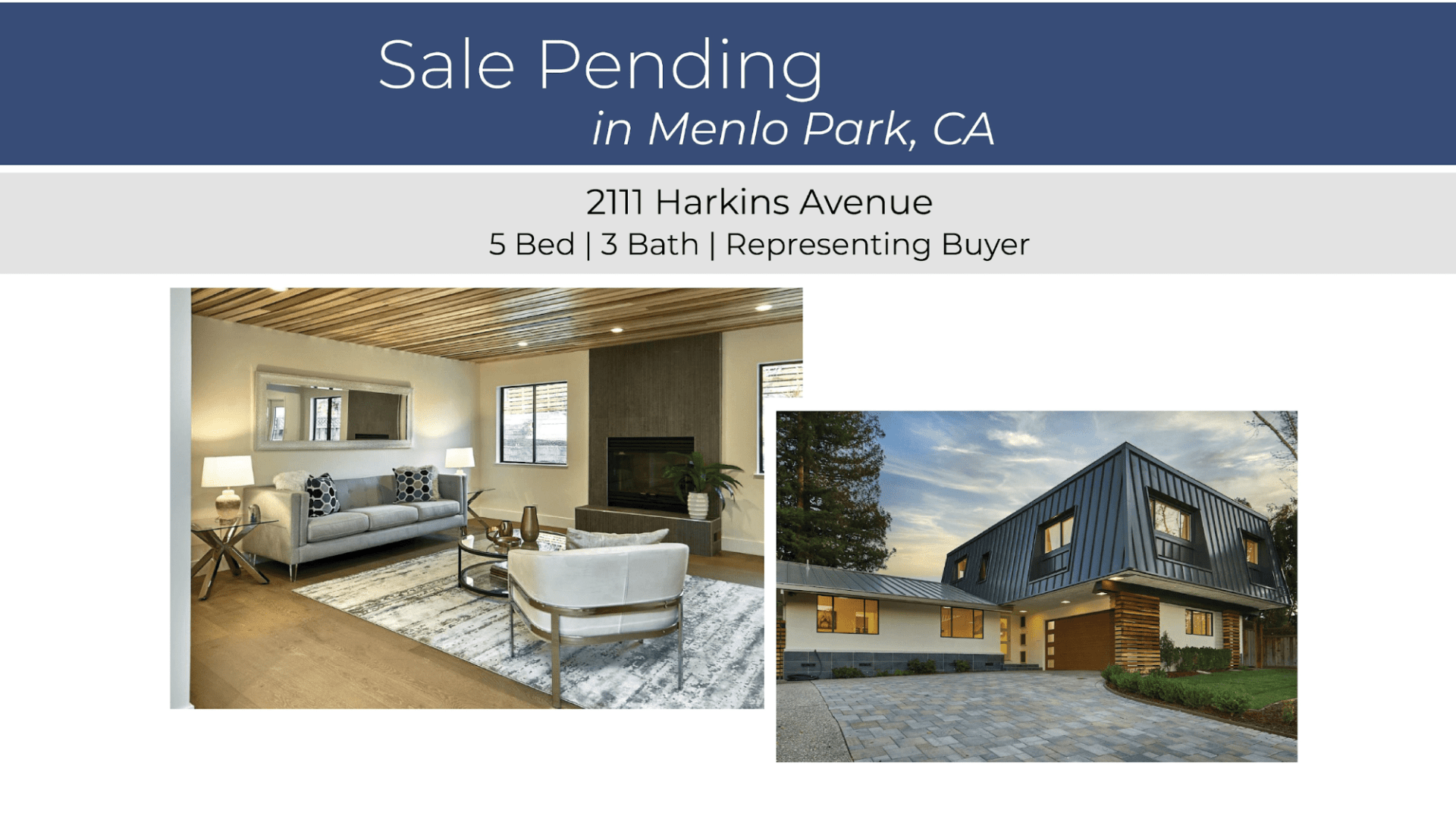 View Property
For listings, recent sales, tips, and more follow Dana on Instagram @DanaCarmelLuxuryListings

Dana's Instagram