Located in the San Francisco Bay Area, Menlo Park offers plenty of beautiful parks within a short distance. Menlo Park is home to over 35,000 people who enjoy the safety and convenience of the city and its surrounding areas. The
City of Menlo Park
is also home to many reputable businesses such as Meta and E*Trade Financial Corporation.
Neighborhoods of Menlo Park
Menlo Park is surrounded by popular areas like Palo Alto but has a lot to offer in its own regard. You can find beautiful Menlo Park homes in unique
Menlo Park neighborhoods
, including Fair Oaks, The Willows, and Sharon Heights. If you're just visiting, some convenient hotels with excellent amenities nearby.
You'll find Menlo Park within San Mateo County, where many excellent schools, retail districts, and more exist. There are many beautiful Menlo Park homes to explore in the
County of San Mateo
and a number of
parks
to explore in the area.
Menlo park public areas
There are several public trails and parks in Menlo Park that each offer something unique.
Bedwell Bayfront Park
offers gorgeous views of the San Francisco Bay Area watershed. This is a great place to unwind after a long day. For those with children,
Flood Park
is a convenient park with amenities such as tennis courts, picnic areas, and even a baseball field. Flood Park is conveniently located to most eastern Menlo Park homes.
Visit
Burgess Park
for an ideal day outdoors. This public park offers an array of amenities, including a pool, skate park, basketball court, and some small ponds with active wildlife nearby. Burgess Park is located in the central region of Menlo Park.
Nealon Park
is just a few miles away and offers similar amenities but an added dog-friendly area. If you want to bring your furry friend along, Nealon Park is a safe place to visit.
Outdoor activities in Menlo Park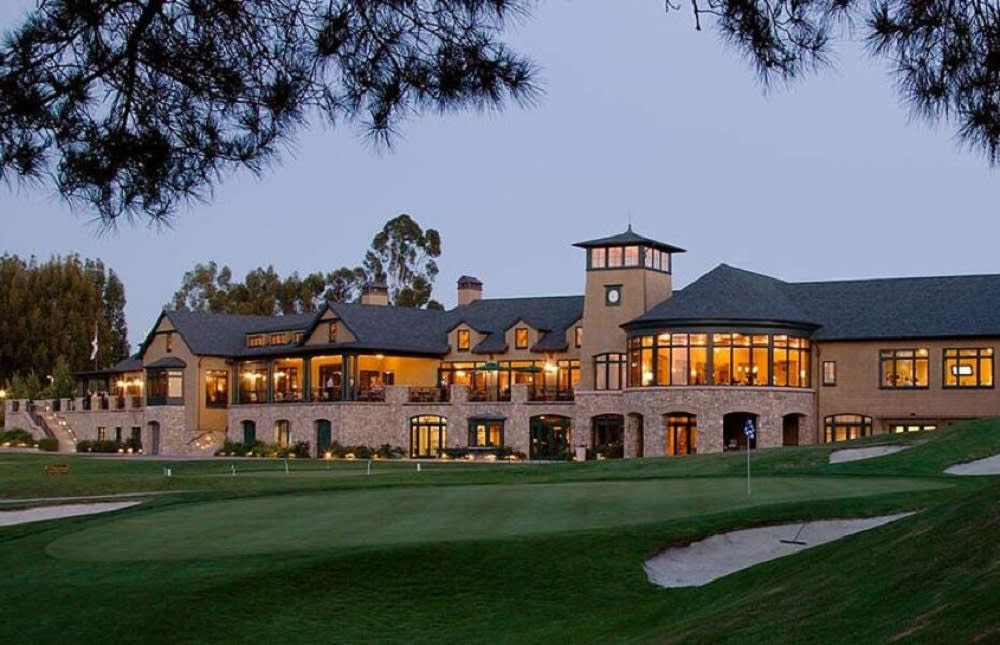 Photo courtesy of GolfPass
When visiting Menlo Park, there are plenty of public places to enjoy the outdoors. However, some additional options exist for those looking to invest in Menlo Park real estate for sale. Sharon Heights is located in the southwest region of Menlo Park and offers a lot. You can spend the day outside at the
Sharon Heights Golf and Country Club
before grabbing lunch at
Restaurant 3000
, which also has a convenient deck. These amenities are private to Sharon Heights residents or members.
For those that enjoy playing sports,
Menlo Park recreation
offers plenty of options for adults and children. You can find recreational leagues for tennis, soccer, baseball, and volleyball available at four local parks. There are also numerous equestrian options available for those who enjoy riding horses.
Outdoor activities near Menlo Park
While browsing Menlo Park real estate for sale, looking at the surrounding areas for other nearby activities could be worthwhile. If you enjoy art and foliage, Palo Alto is just a few minutes away and has a few great options.
Whiplash
is a unique outdoor art destination that is worth a quick visit. Heritage Park and
Gamble Garden
are just minutes away and offer great views of botanicals.
There are other unique opportunities within a reasonable drive from Menlo Park. You'll find, boat rentals, and nature preserves within minutes of Menlo Park. If you enjoy vineyards, you'll find a few nearby options like
Portola
and
Neely
, which are also on the outskirts of multiple open space preserves. You can spend the day exploring trails and finish off with a fresh glass of local wine.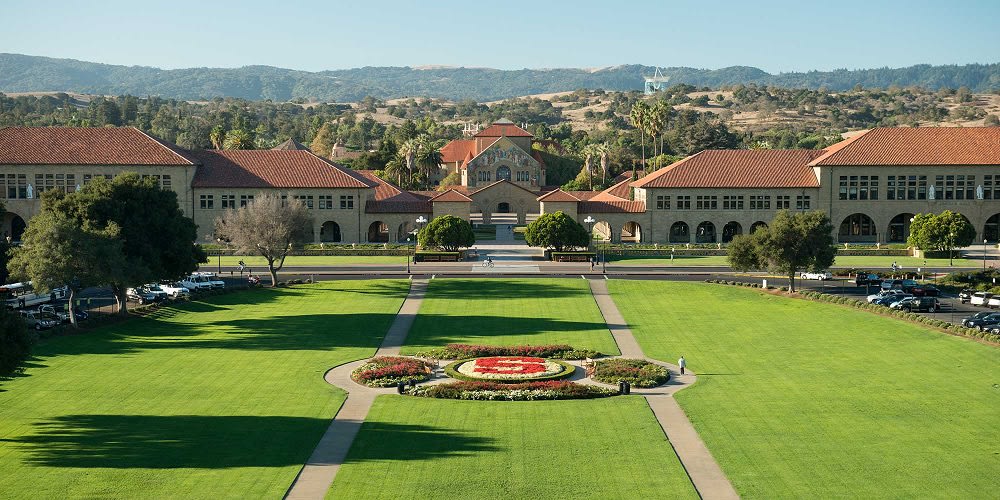 Stanford University is just outside Menlo Park and has a few potential outdoor activities. You can explore the campus, visit the outdoor education center, check out the sculpture garden, or catch a college sporting event. Stanford and other nearby facilities have indoor and outdoor museums, such as the American Heritage Museum, that would be fun to tour for the day. There are plenty of options in the surrounding areas.
Outdoor dining in Menlo Park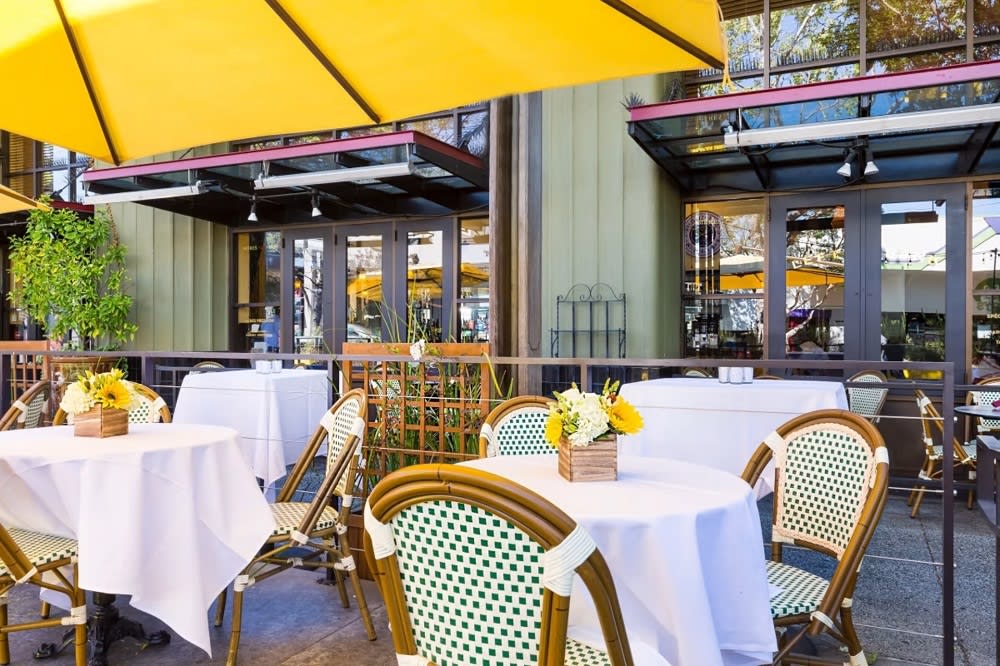 Menlo Park has quite a few restaurants that offer outdoor seating for those looking to relax and enjoy a beautiful day. Many of these options are conveniently located in Downtown Menlo Park, including
Left Bank
,
Camper
,
The Refuge
,
Menlo Tavern
, and
British Bankers Club
.
If you're in the downtown area, you can enjoy some shopping before your outdoor meal. This downtown area has cafes, retail shops, salons, candy stores, and more. There are well over 50 businesses in this area.


Elsewhere in Menlo Park, you can find outside seating at Flea Street, Cafe Wisteria, and Madera.
Flea Street
and
Madera
offer a more upscale experience, while
Cafe Wisteria
is a bit more casual. In any case, there are plenty of options for outdoor restaurants in the Menlo Park area.
Events in Menlo Park
With many families occupying Menlo Park homes, the
Menlo Park Chamber of Commerce
continuously offers fun events for local families. Some examples include art festivals, block parties, summer concerts, and family fitness. If you've spent a long day outdoors, you can always catch an indoor concert at
The Guild Theatre
.
Menlo Park is an active area that has a wide array of small local events such as running events and farmer's markets. The neighborhood is full of artsy activities and eco-friendly events like terrarium building. Between local events and public resources, there is no shortage of things to do in Menlo Park. You can reach out to
Dana Carmel
to view homes in Menlo Park or to learn more about the area.