People in the tech sector know Menlo Park as the innovation hub of Silicon Valley. Locals also know it as a place where you can get a great cup of coffee! Menlo Park's coffee culture is appreciated and celebrated by young professionals as well as families who enjoy the outstanding quality of life in this Mid-Peninsula community.

From old favorites like Starbucks to modern places like Coffeebar Menlo Park 2.0, there's a cup of Joe for everyone in this community of nearly 35,000 people. Many quaint cafes serve up jolts of java for residents of this fast-paced, energetic city.
Coffeebar Menlo Park 2.0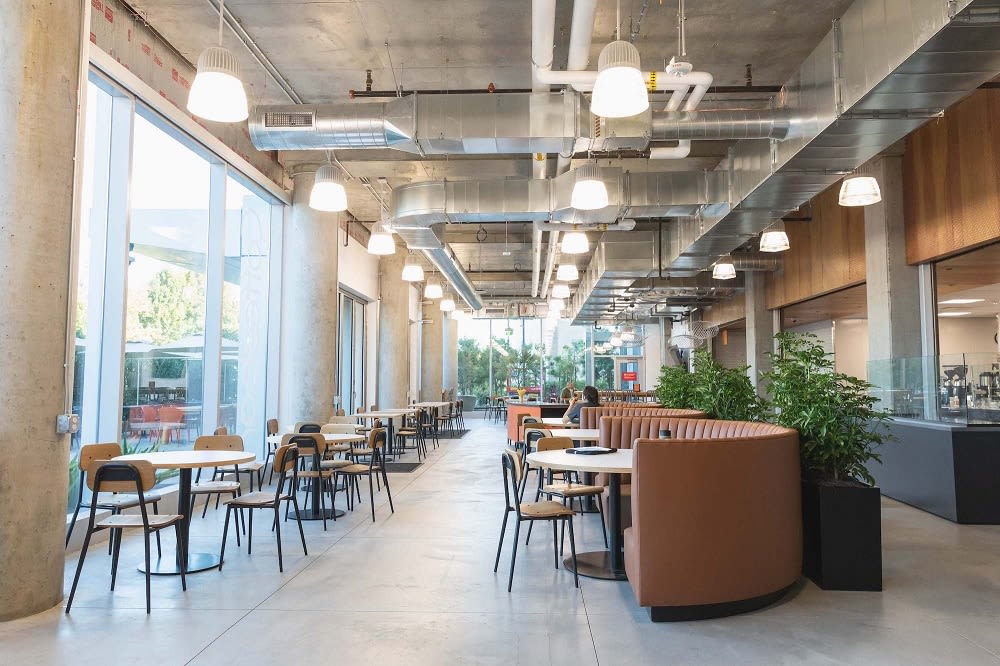 Coffeebar Menlo Park 2.0 has two locations, including one smack in the middle of several tech headquarters buildings in the Bayfront area. This branch of
Coffeebar Menlo Park 2.0
is the newest and largest in this chain of coffee houses located throughout Northern California and Nevada. It's more than just your regular coffee shop: it occupies more than 5,000 square feet and is modern and airy. It bills itself as the place to connect in the land of connectivity, which is easily done over a dose of caffeine.
Each cup of coffee is hand-crafted by baristas using hand-roasted beans that have been vertically sourced. That theme continues in a food and pastry menu made fresh daily using local ingredients. Coffeebar Menlo Park 2.0 keeps things real by partnering with local farmers, composters, organic gardeners, artists, and other creators who help bring its tasty offerings to life. There is also a Coffeebar Menlo Park 2.0 location at 1149 Chestnut Street in downtown Menlo Park.
Philz Coffee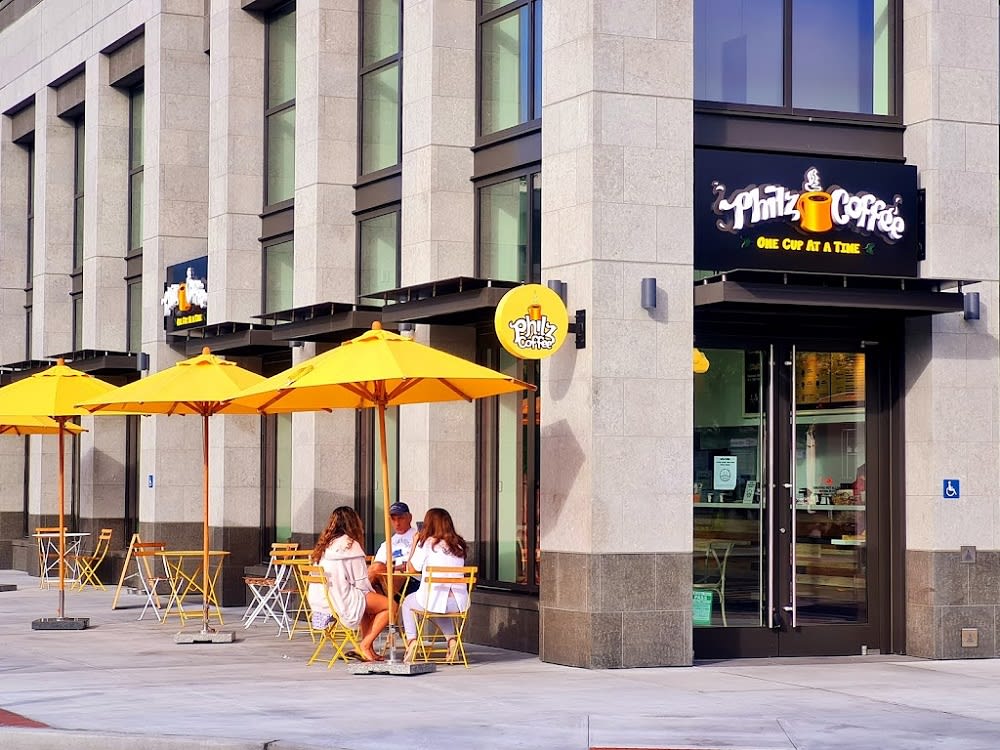 Philz Coffee
is a laid-back local chain founded in San Francisco's Mission District in the late 1970s and has spread throughout the Bay Area and beyond. Located at 506 Santa Cruz Avenue in the heart of downtown Menlo Park, Philz Coffee is a modern, comfortable coffee shop specializing in a menu of customized blends crafted over the last 25 years by founder Phil Jaber himself. It also offers tea, specialty drinks, and pastries.
Phil's custom blends range from two to seven different beans worldwide. From the day he opened his first coffee shop, Phil's goal has always been to better the day of everyone who has walked into his establishment.
Saint Frank Coffee
Saint Frank Coffee
is a quaint, modern coffee shop that's more like a kiosk at 1018 Alma Street near the Caltrain station in downtown Menlo Park. The outdoor seating area is perfect for enjoying coffee and a pastry before catching your train or while taking a break from the daily hustle and bustle of Silicon Valley. There's plenty of nearby street parking, and customers rave about the lattes served up by the friendly staff. Customers are also pleased that Saint Frank opened this location in addition to the one that is available only to Facebook employees. Saint Frank's proudly works with small-scale producers.
tōno coffee project
Located just next door in Palo Alto, locals rave about
tōno coffee project
and its simple, straightforward menu that includes black coffee and espresso and a few pastry offerings. The tōno coffee project describes itself as a "pop-up coffee service." They don't roast the coffee they serve, claiming "that magic is left to industry professionals we've built relationships with along the way." Employees simply focus on serving up a tasty cup of coffee. Find them at 369 Lytton Avenue in Palo Alto.
Verve Coffee Roasters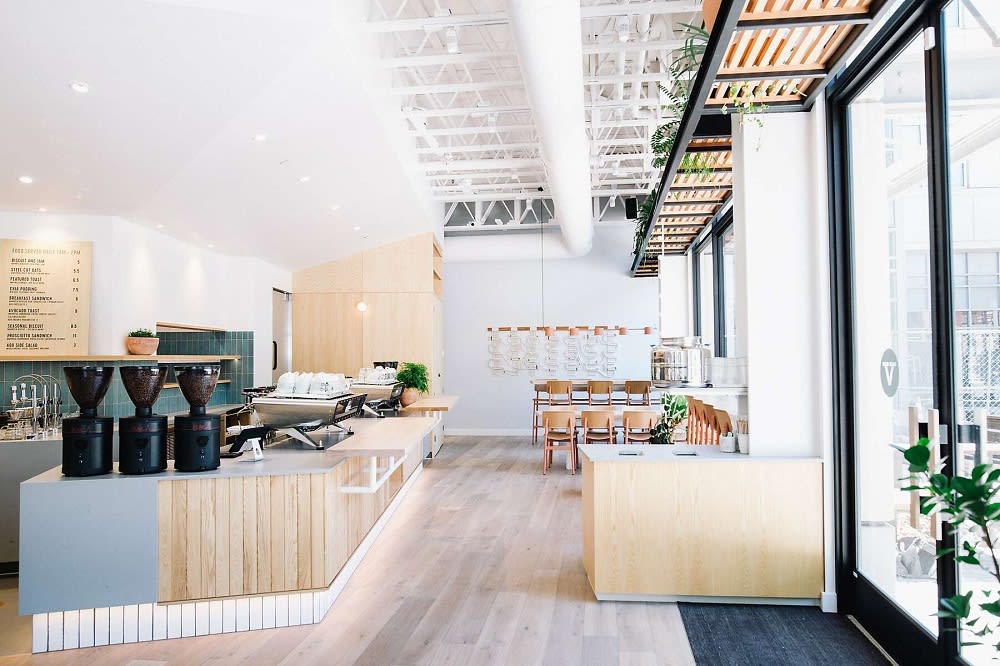 Verve Coffee Roasters
is another popular coffee shop located just next door in Palo Alto, at 162 University Avenue. You can find it within the bustling downtown area, not far from the Caltrain station and the main entrance to Stanford University. Verve is bright, airy, and hip, making it the perfect coffee shop to get your morning going or give you an extra jolt later. Verve's coffee is roasted at its Santa Cruz headquarters.
Brew Coffee and Bakery
Another excellent option for the first dose of caffeine and a bite to eat on busy Silicon Valley mornings is Brew Coffee and Bakery, located at 3176 Middlefield Road in neighboring Redwood City. Besides a full range of coffees and teas, Brew Coffee and Bakery also serves smoothies, pastries, and sandwiches. It's a perfect place for busy professionals to drop by and get a cup of Joe or locals who simply want to sit and chill over a cup of steaming java.
Market specs
Besides a strong cup of coffee, Menlo Park also continues to offer up a strong housing market. The Menlo Park median home price is about $2.9 million, and the community remains a strong seller's market, meaning more people are looking to buy than there are available properties.
With the housing market continuing to boom, the best way to secure a fantastic home is to research reputable agents in Menlo Park — contact
Dana Carmel
for unparalleled service in San Mateo County. Dana is a talented agent who will match your housing criteria with available properties and help you craft a winning offer. If you're craving an amazing cup of coffee from one of these destinations, contact Dana today to get started on your next real estate journey in California!