Given the breakneck pace of Bay Area real estate over the past two years, including the ascension of San Mateo County's luxury markets, it comes as little surprise this growth is expected to continue in 2022. In fact, one could consider the exceptional market trends of the previous 24 months not just as outliers but more of a transition into new market normalcy.


Shifts in new social norms have moved from temporary to somewhat permanent, and buyers continue to seek out large single-family homes with generously sized lots located close to outstanding amenities and excellent schools. The real estate of
Menlo Park
and
Atherton
feature these desirable characteristics and are attractive to many discerning buyers.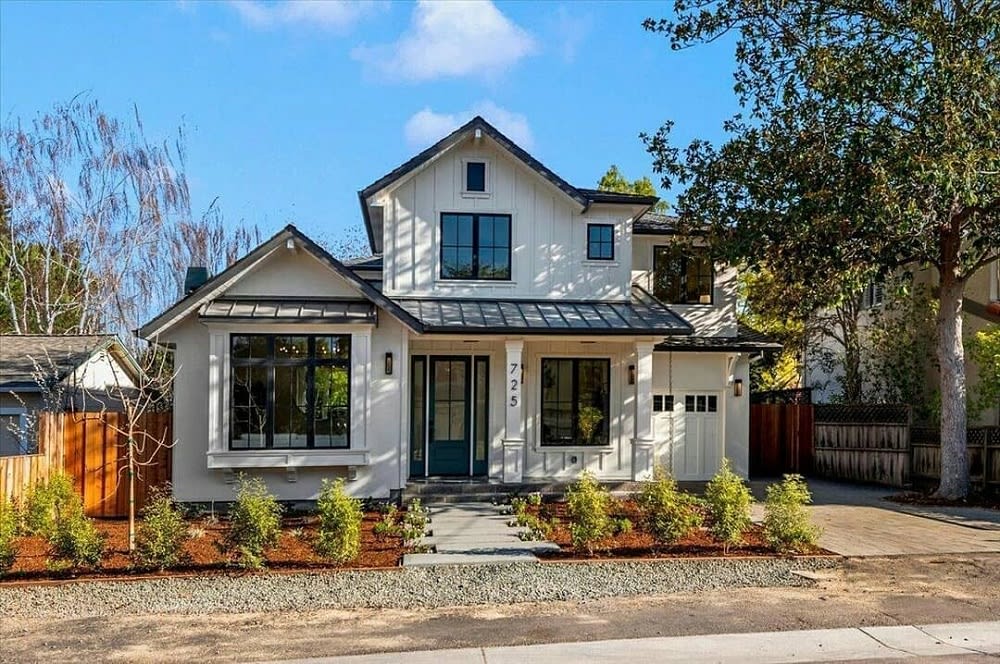 The good news for those planning to list in the coming year is the expectation sellers will continue to control both the San Mateo County and broader Bay Area real estate markets for the foreseeable future. However, several external forces have some of those same homeowners wondering if they should list their Menlo Park or Atherton luxury home sooner rather than later. As we've seen in prior years, changing conditions can significantly impact a seller's timetable.
With that in mind, let's examine the ins and outs of Menlo Park and Atherton real estate.
A stable luxury market
Although much is made of shifting populations and people relocating out of California, those headlines can prove misleading. Though the generalization is true – we have witnessed more people moving out instead of into California – the Bay Area continues to draw considerable interest from local, state, national, and international buyers.


There's plenty of complexity within that relocation data which doesn't always tell the whole story. The San Francisco Bay Area, including Silicon Valley, remains a vital international technology and venture capital hub. Companies, employees, and residents may leave, but many more stay and continue to push the area towards new thresholds. Along with those legacy firms, start-ups also move in along with billions of investment dollars.


The soundbite headlines also fail to extoll cities or regions which never lose their appeal because of their attractive combination of location, schools, and high-end luxury housing. There are some timelessly desirable cities and towns in California where people want to move, and very few ever want to leave. Of the luxury markets which continue to thrive within San Mateo County, Menlo Park and Atherton remain some of the most coveted.
The incomparable real estate cachet of Menlo Park or Atherton
Directly bordering one another in the heart of Silicon Valley, Menlo Park and Atherton serve not only as neighbors but complementary communities.


Above all else, Menlo Park is home to the headquarters for Meta –the parent of Facebook, Robert Half International, and SRI International. It possesses an exciting dining and shopping scene and a park-like setting underneath a canopy of trees. Buyers will find even more to love in the idyllic neighborhoods of Central Menlo Park, Sharon Heights, and West Menlo Park, which is adjacent to Stanford University. Real estate here is decidedly high-end, as the median house sale price for 2021 was $2.96 million.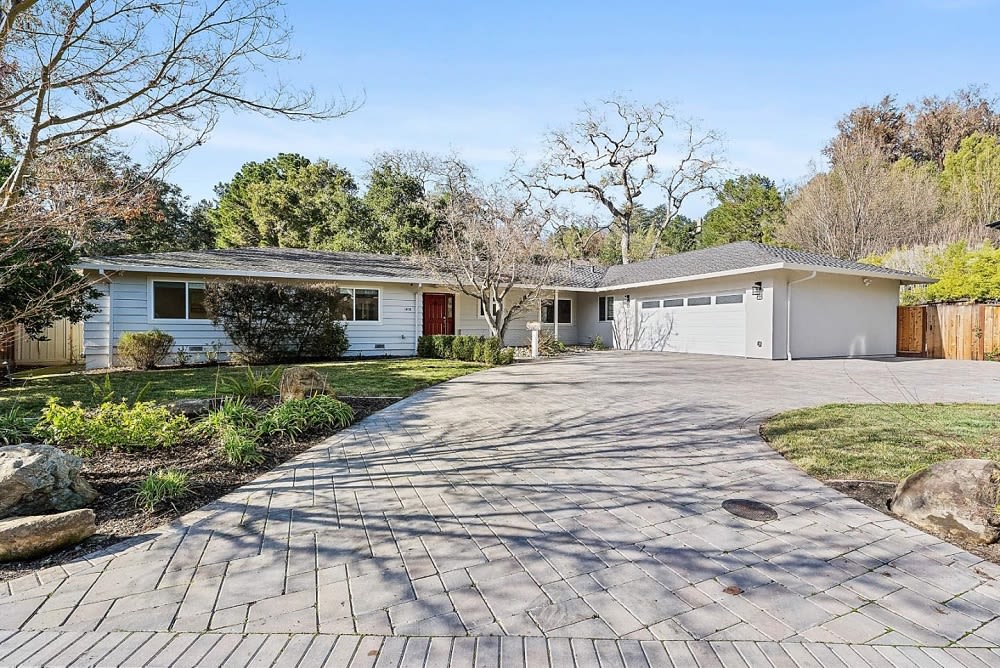 Atherton is the more upscale of the two – a strictly residential enclave with no commercial development and often recognized as one of the nation's wealthiest communities. To appreciate just how rarified the real estate is in Atherton, the 2021 median house sales price was an incredible $7.97 million. For the 12-months reporting from January 2021, the city saw 38 home sales of $10 million or more – more than double the next highest city in San Mateo County.
Technically, both areas serve as San Francisco and San Jose suburbs—roughly a 45-minute drive in either direction to these significant job markets. Additionally, both communities are just a short drive to Dumbarton Bridge and have direct access into southern Alameda County across San Francisco Bay, where a number of other notable organizations call home. With Palo Alto, Stanford, Mountain View, and Cupertino in close proximity as well, Menlo Park and Atherton are unparalleled in the convenience of their location.


Similar to several others of San Mateo County's most desirable enclaves, Menlo Park and Atherton earn recognition for their array of outdoor activities, excellent access to public and private schools, and extraordinary residential properties. Altogether, these two towns boast robust housing markets where single-family homes remain strong long-term investments.
Is now a good time to list?
With so much in their favor, it would seem the answer is yes for those sellers wanting to capitalize on Menlo Park and Atherton's popularity. However, plenty of external factors can slam the brakes on even the most favorable markets.
Higher interest rates
Foremost, rising interest rates are perhaps the biggest threat to the housing's two-plus year hot streak. Hoping to place a cap on rising inflation, the Federal Reserve has already bumped rates once in 2022 with plans to do so several more times before the end of the year. But even with the most recent increase, mortgages remain attractively low by historical standards. This could change by year's end, motivating buyers to grab a home before the rates trend beyond their comfort level.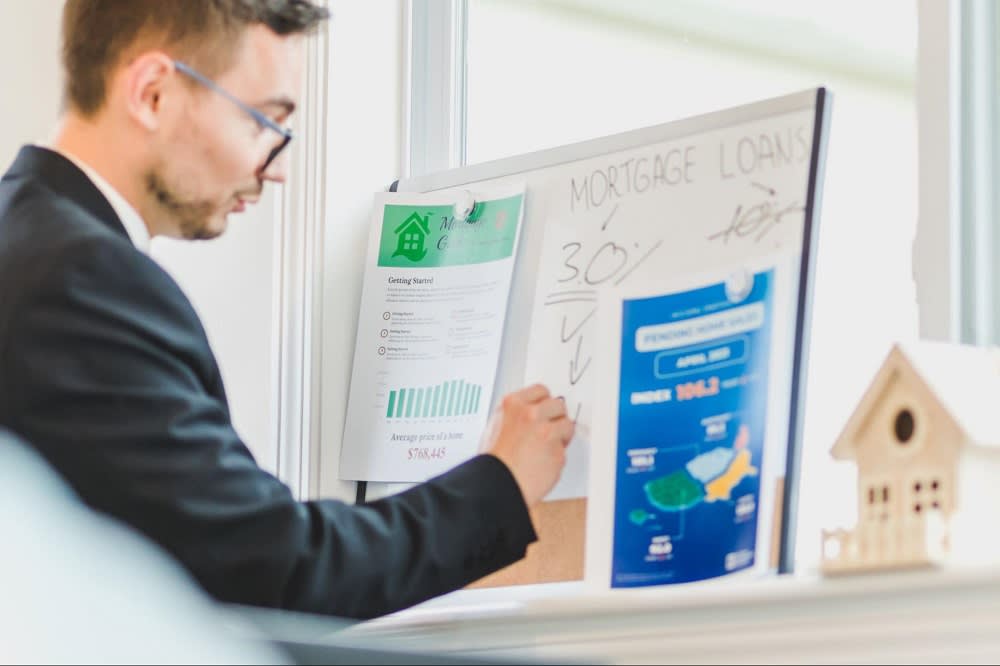 As a seller, target your listing to hit the market prior to the end of June, which is the traditional cutoff point for the busiest home-buying season of the year. This ensures you take advantage of heavy buyer activity before another rate hike.
Increasing home values
Conventional wisdom suggests rising home values should scare off most buyers. This might be true in most markets, but those who trade in luxury real estate in Menlo Park and Atherton operate differently. They possess a higher price threshold for properties they know will appreciate beyond their current values. For San Mateo, it was an 18% increase over 2021. Although 2022 appreciation may not produce the same high numbers, the expectation is it will still be double digits – a sound investment by most measures.


Similar to the higher interest rates, prospective home buyers will attempt to avoid the higher appreciation and justify any early bidding wars early in the year accordingly.
Uncertain financial concerns
Interest rates and home values follow an inevitable ebb and flow, making them fairly predictable factors in the single-family market. However, there are an increasing number of unknown concerns which could have a measurable impact on Silicon Valley real estate. Energy prices and general inflation domestically, and uncertainty aboard, could leave many potential buyers on the sideline. Those with volatile investments or those sensitive to dramatic market shifts could be unusually tepid to any significant acquisition in 2022.


That said, Menlo Park and Atherton have so far stayed insulated from any sizeable impacts of the nation's growing financial concerns. Considering the relative stability of San Mateo County luxury real estate, investors may look to shift considerable dollars to area housing.
Historically low inventory
This is a circumstance seen throughout many of the U.S.'s most sought-after housing markets—too few homes for too many buyers. Although a combination of factors contributes to the lack of inventory, including buyers seeking larger homes, investors looking for more properties, remote workers seeking better scenery, and a severe lack of new construction, low supply will persist. It could be a few years before the market balances in popular areas such as San Mateo, considering that seller's markets typically occur when only 90 days or 13 weeks of inventory is available. As of March 1, 2022, there were approximately three weeks of inventory for homes ranging from $1 million to $5 million.


Based on inventory alone, listing a home in the foreseeable future will be a fairly lucrative endeavor. Those putting a property on the market, however, should take nothing for granted. Yes, pressure is on the buyer in this current market, but for a seller to secure the price they want, if not more, it's critical to prep the home as if it were competing against an abundance of other houses.
Maximize your sale with a trusted partner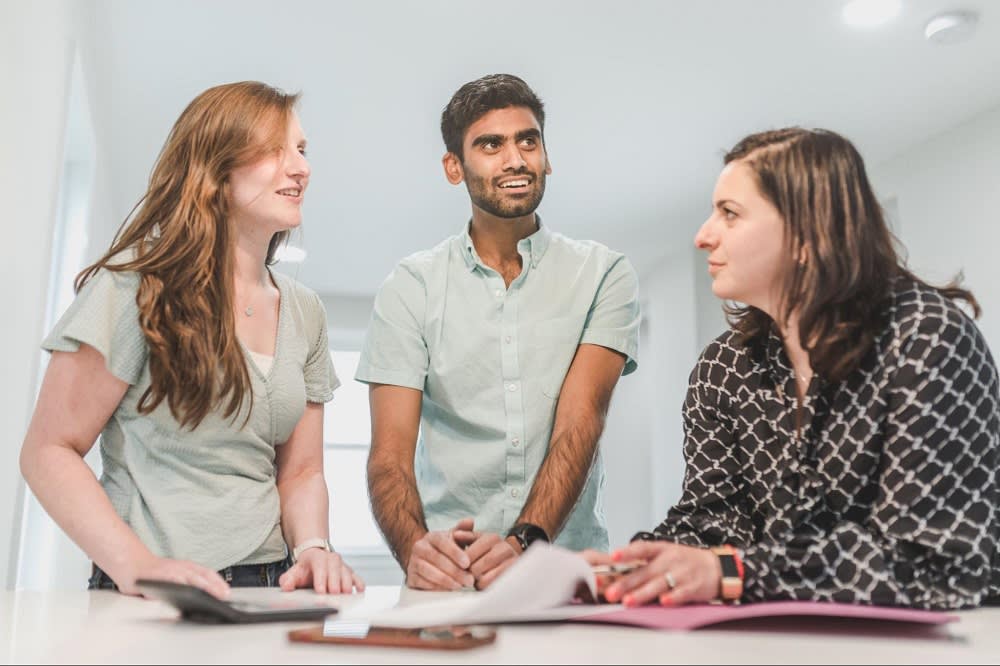 The top priority for Menlo Park or Atherton home sellers is to take advantage of the highly favorable market. High demand, low inventory, and interest rates still hovering near historic lows translate into a highly lucrative transaction. An experienced real estate professional can help you navigate a process that still demands a listing to show off its true market potential.
Should you find yourself seeking property, it is still possible to be successful as a buyer in a seller's market. It will require a higher level of patience and preparedness in finding the right deal. Regardless of where you find yourself in the process of buying and selling luxury Bay Area real estate, please don't hesitate to
contact Dana Carmel today
for expert guidance every step of the way. Allow Dana's years of extensive hands-on experience, knowledge, and resources to help you navigate the Menlo Park and Atherton luxury real estate market.