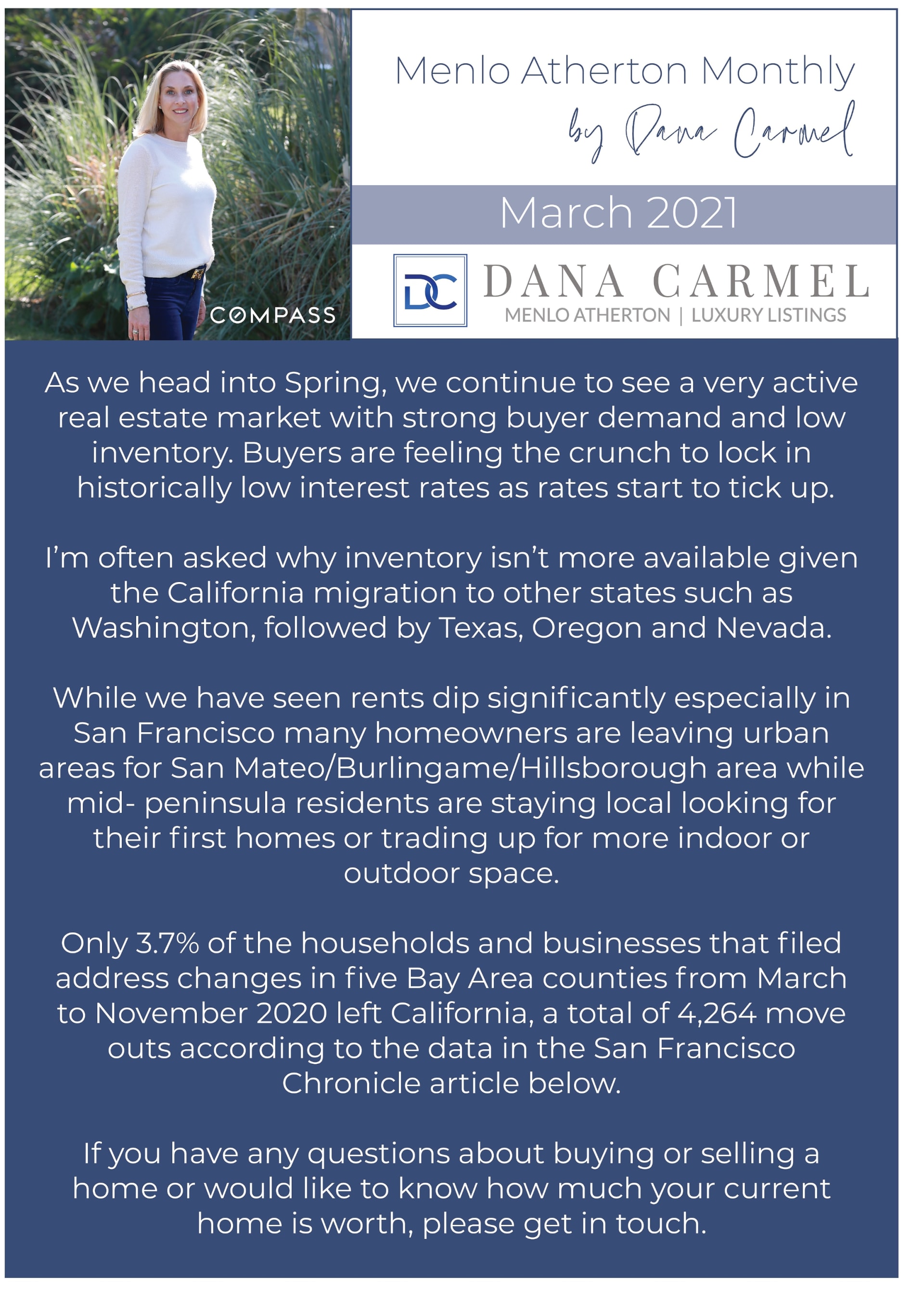 Interest Rates Moving Higher in Q1 2021
The chart reflects the recent uptick in interest rates from a historical low at the beginning of the new year.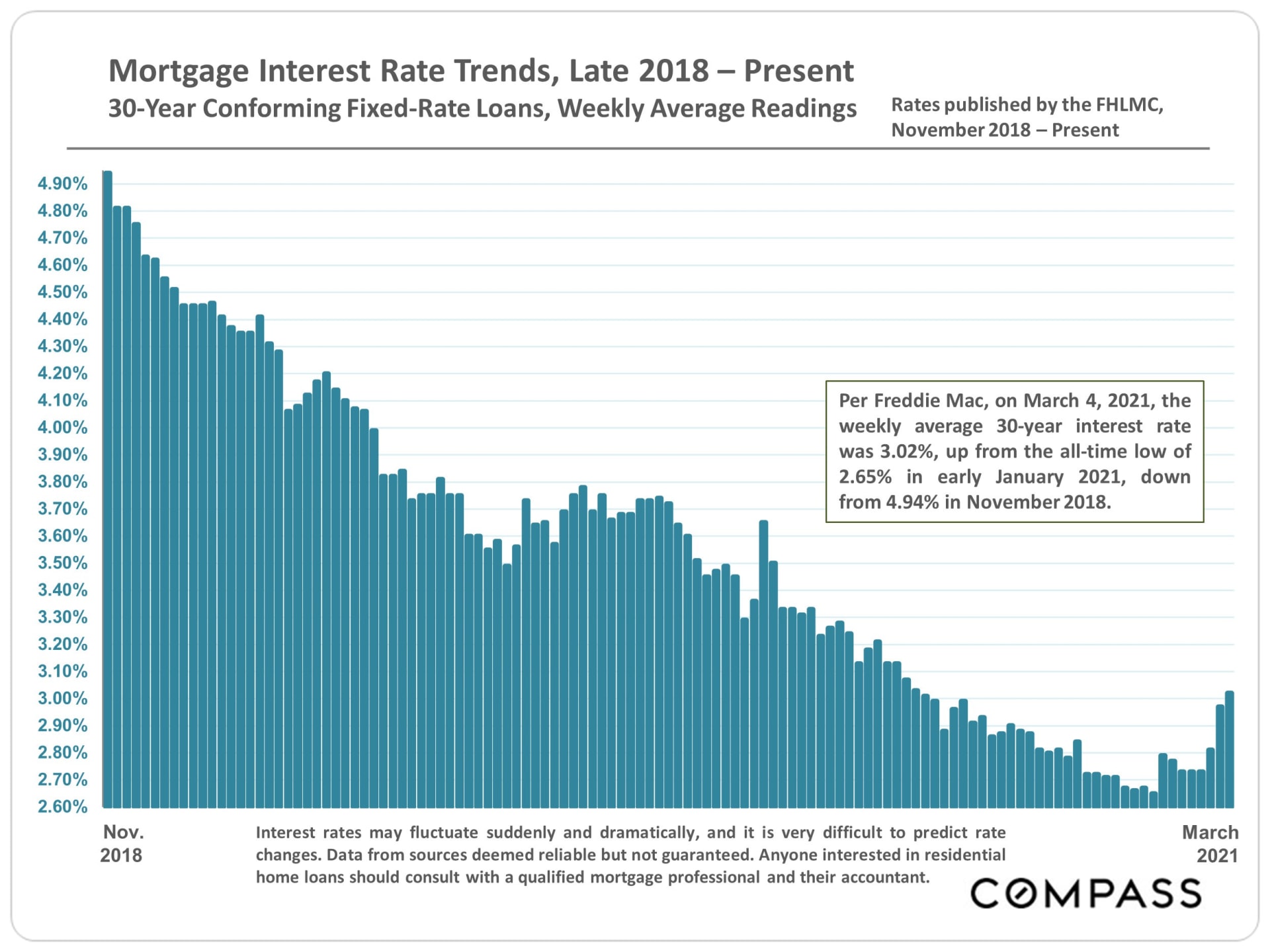 Luxury Markets Continue to See Price Appreciation
The high end of the markets were especially strong with a total of 43 homes selling for $10 million+ over the past 12 months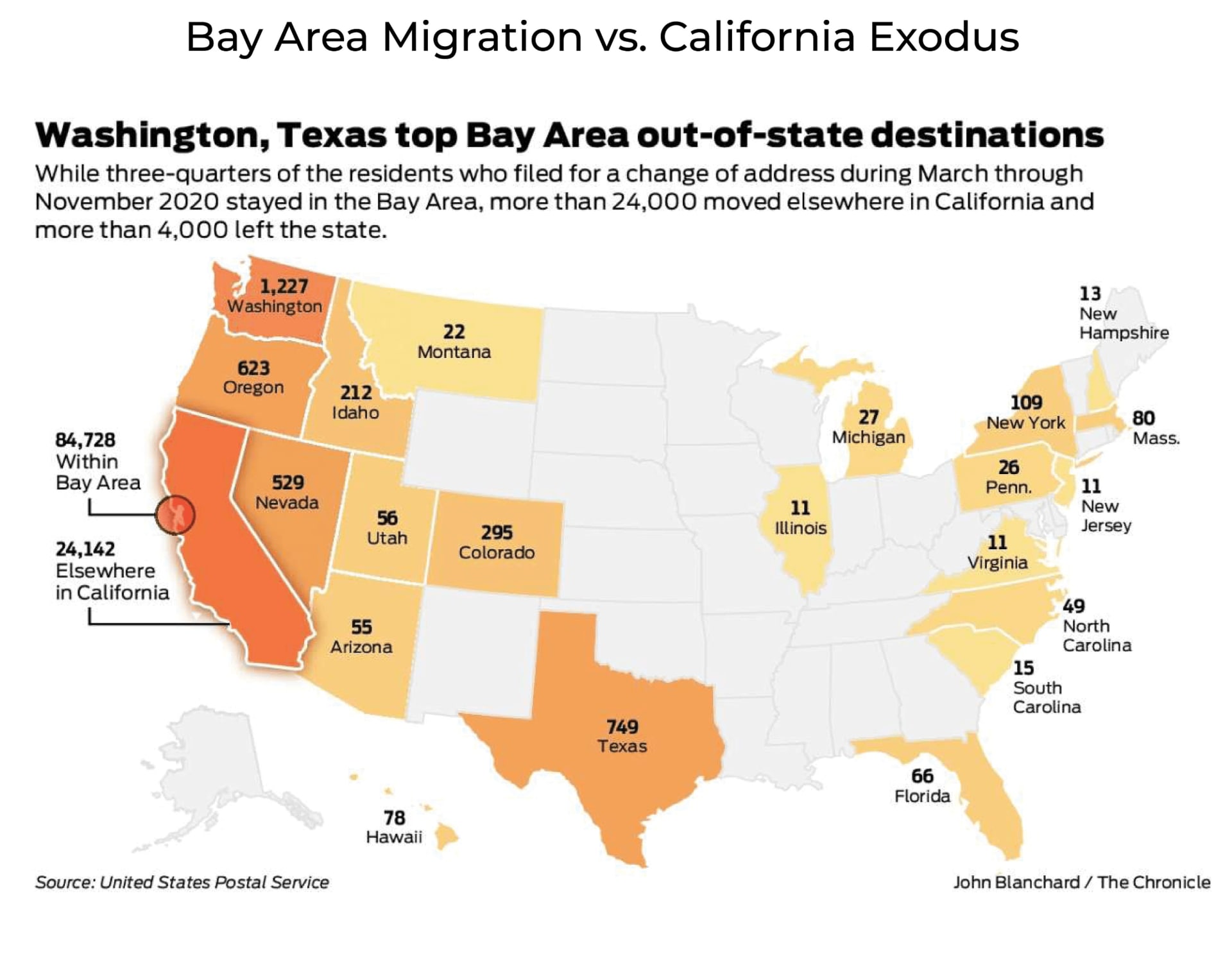 Despite all the talk of people leaving the Bay Area during the pandemic, only a small fraction of residents have left the state, suggesting that reports of an exodus have been exaggerated, according to a Chronicle analysis of United States Postal Service data.
Only 3.7% of the households and businesses that filed address changes in five Bay Area counties from March to November 2020 left California, a total of 4,264 move-outs, according to the data from this article from the San Francisco Chronicle.
In contrast, 72% of changes resulted in moves to other Bay Area counties and about a fifth of the 115,243 address changes went elsewhere in California. USPS didn't provide batches of address changes from a ZIP code totaling 10 or fewer, citing privacy concerns.
The data covers Alameda, Contra Costa, Marin, San Francisco, San Mateo, and Santa Clara counties. The migration doesn't add up to an exodus, said Jeff Bellisario, executive director of the Bay Area Council Economic Institute, a business-backed think tank.
But it still represents a significant population shift, pushing apartment rents and future tax revenue down, he said. "Some of the data points we're tracking do imply greater movement than in the past.
If you're thinking of moving, connect with Dana today!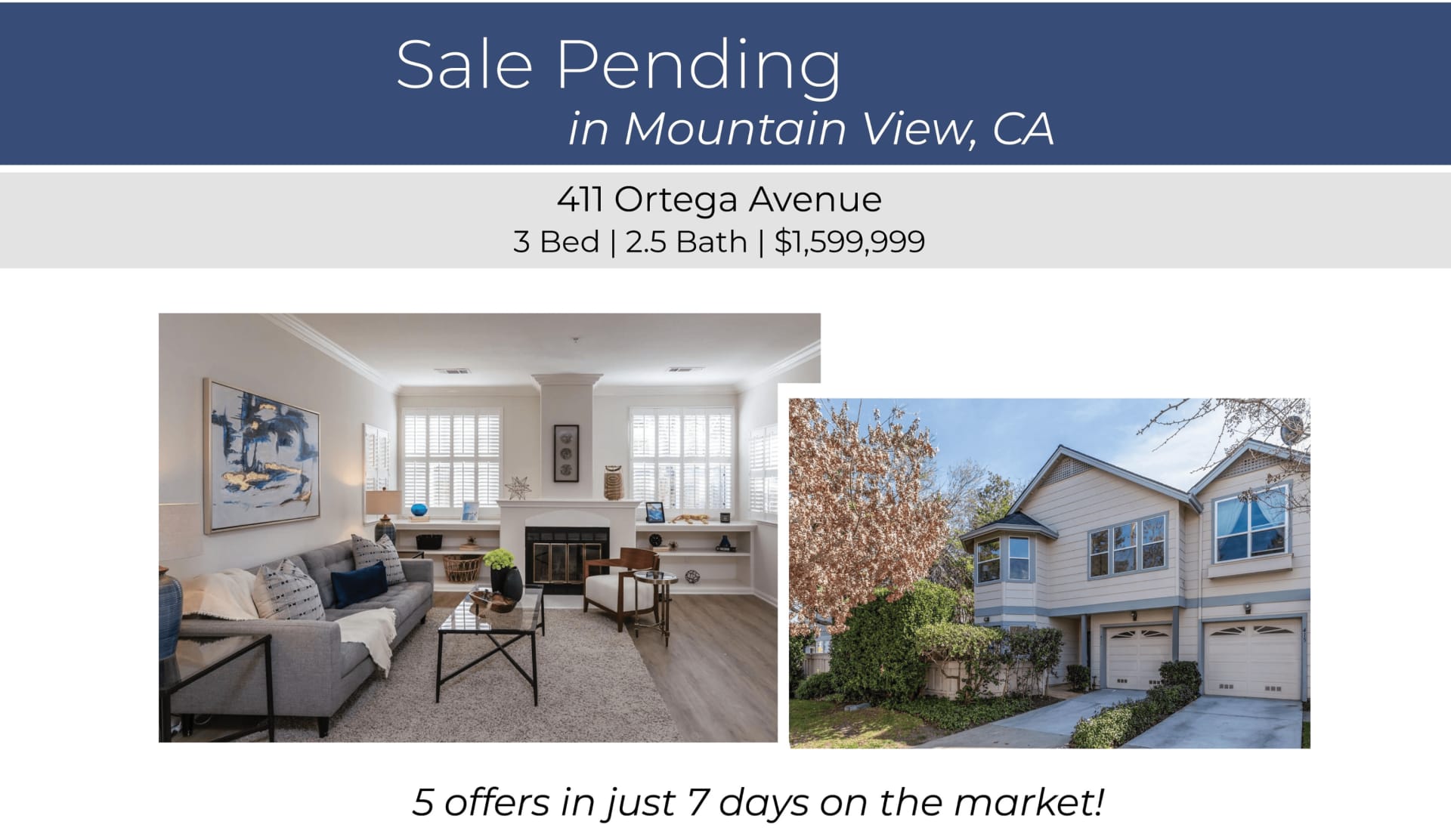 For listings, recent sales, tips, and more follow Dana on Instagram @DanaCarmelLuxuryListings