If you're looking for a stylish and distinct home in Atherton, you're in luck. This charming town in San Mateo County is home to many popular architectural styles that span many generations of home builders.


If you're unsure what style of home you want or want to research the kinds of homes you're likely to see, consider the following
styles
commonly found in
Atherton
and San Mateo County.
Architectural styles popular in Atherton homes for sale
Gothic Revival
Gothic Revival was a popular style for homes built between 1840 and 1860, including San Mateo County and Atherton homes for sale. This style falls under the larger umbrella of Victorian architecture, a catch-all term for homes designed during the reign of Queen Victoria in England. Buyers looking at Atherton real estate can spot a Gothic Revival home through its unique features like stained-glass windows, pointed arches, asymmetrical floor plans, steeply pitched roofs, and Gothic arches like those seen in churches designed during this time frame.

Italianate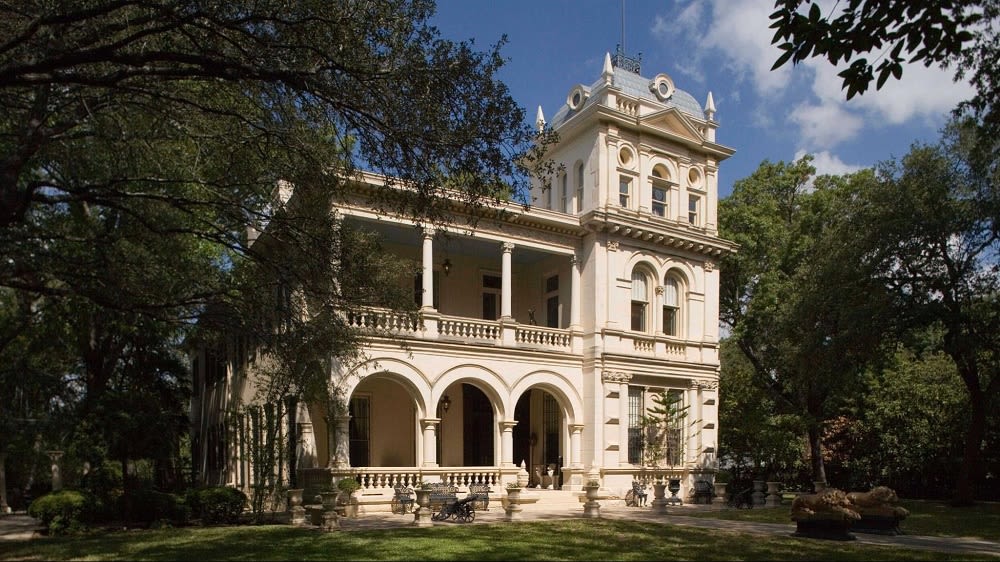 Photo Courtesy of Pinterest
Italianate homes were popular from 1840 to 1885. Many San Mateo County and Atherton homes feature Italianate design influences. This style also falls under the Victorian architecture umbrella. This particular Victorian style was heavily influenced by Italian gardens, the Renaissance, and Romanticism. When looking at Atherton homes for sale, you can recognize an Italianate property by key features like two to four stories, clapboard or brick structure, hipped roofs, towers, bracketed eaves, bay windows, decorative trim and woodwork, and wooden porches.

Queen Anne Revival
Queen Anne Revival homes were built from 1880 to 1910 in the United States. This Victorian style draws inspiration from homes built from 1702 to 1714. Buyers looking at Atherton real estate and other San Mateo County homes for sale can spot a Queen Anne Revival by its round or polygon tower, steeply pitched roof, decorative trim, cross-gables, large porch, and walls with half-timbering.

Classical Revival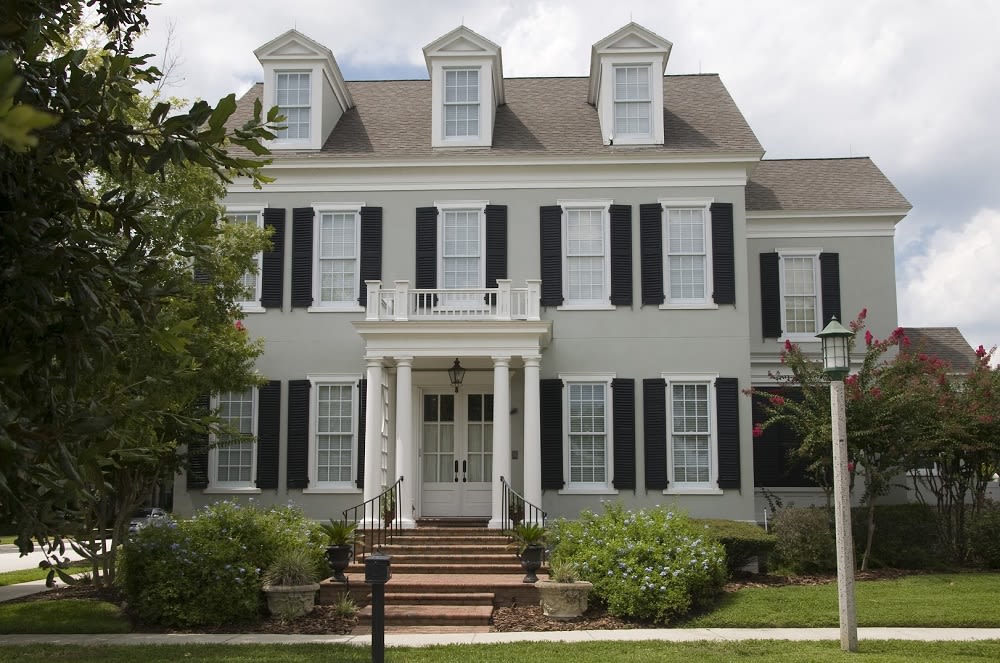 Classical Revival gained popularity in 1893 and was commonly used for homes, government buildings, banks, churches, and schools from the late 19th through early 20th centuries. Buyers looking at San Mateo County, including Atherton homes for sale, will easily spot a Classical Revival home. They're distinctive for their symmetrical design, Grecian columns, grand entryways, and large porches. Classical Revival architecture also features a pitched roof with boxed eaves, rectangular windows, brick, concrete, and marble.

Colonial Revival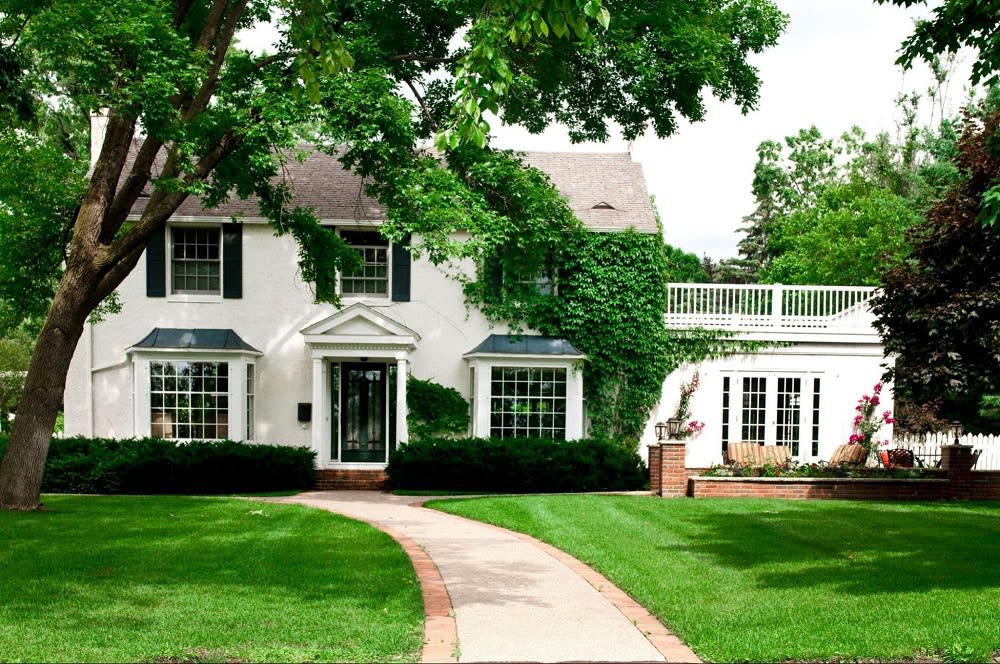 Photo Courtesy of The Spruce
Colonial Revival homes first appeared in the early 20th century, and this remains a popular style today. To recognize a Colonial Revival among Atherton homes for sale, look for a structure with a low foundation, narrow width, one to three levels, and at least one fireplace. These homes also have large symmetrical windows, shutters, decorative molding and porticos, and simple layouts. Gabled, hipped, or gambrel roofs are common in this style.

Spanish Colonial Revival
Spanish Colonial is a subset of the Colonial Revival movement, which started in the early 1900s. Shoppers for Atherton homes for sale can identify a Spanish Colonial by its stucco or brick exterior, red shutters, arched windows and entryways, exposed wooden beams, private garden or courtyard, terracotta flooring, red barrel tile roofs, and Juliette balconies.

Mission Revival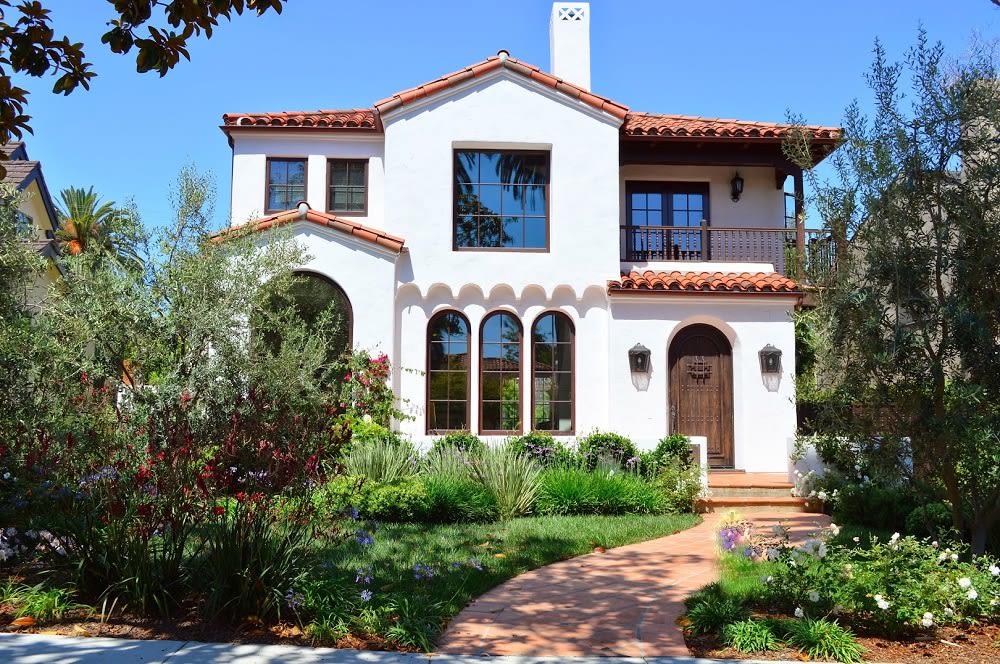 Mission Revival homes are very common in California and the American Southwest. This style started in the early 20th century and is similar to Spanish Colonial. Buyers can spot Mission Revival homes in Atherton through features like red tile roofs, overhanging eaves, a stucco facade, arched windows and entries, wood doors, decorative ironwork, and covered walkways.

Craftsman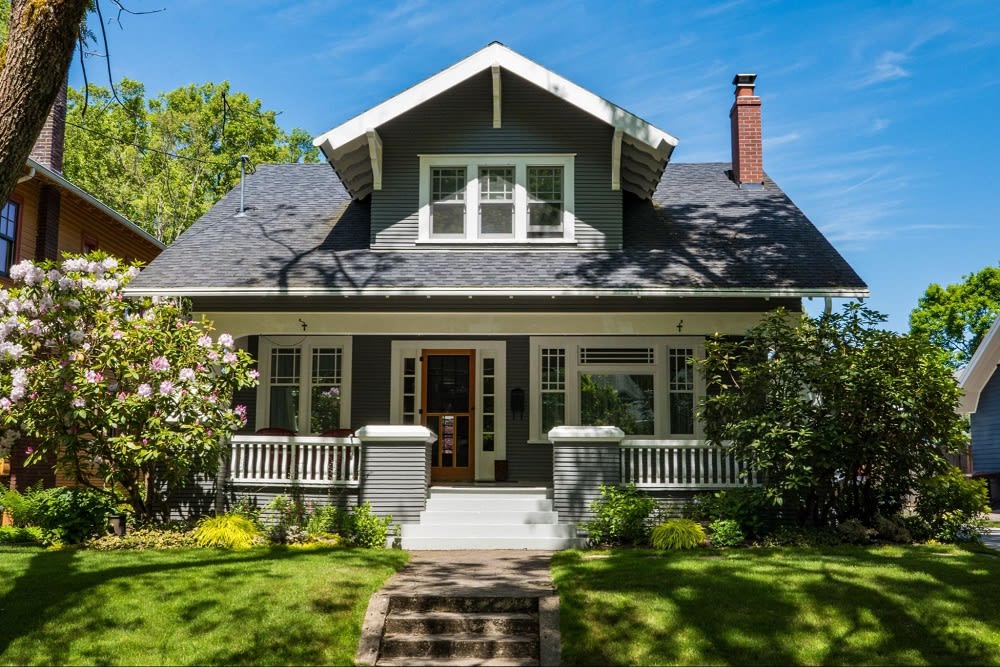 Craftsman is a style of art, design, and architecture that began in the 20th century and emphasized hand-made products and natural materials. This architecture style was popular for homes in San Mateo County, and many are represented in the inventory of Atherton homes for sale. Generally built between 1900 to nearly 1930, you can recognize a Craftsman home through features like painted siding, cedar shaker shingles, large picture windows, a low roof, a wide porch upheld by thickly tapered columns, and decorative stone or stucco accents.
Tudor Revival
Tudor Revival homes like those in San Mateo County and Atherton were built from 1900 to 1950. This style of home is recognizable among Atherton real estate through features like half-timbering, decorative and arched entries, multiple chimneys, multipaned diamond pattern windows, and exterior facades in stone, slate, stucco, or brick. These homes are recognizable for their asymmetrical, mansion-sized structure and gabled, steep roofs.

Art Deco
The Art Deco period that stretched from the 1920s to the 1930s impacted architecture, art, and fashion throughout California. This architectural style aimed to balance practicality with luxurious design. When looking at Atherton homes for sale, look out for features like a blend of traditional and modern building materials, sharp angles, geometric details, repeated detailing, bold colors, and parapets or spires.

Streamline Moderne
Streamline Moderne debuted in the 1930s and is a late subset of the Art Deco style. This style of home is recognizable among San Mateo County homes for sale through features like ocean liner-inspired horizontal lines, nautical themes, curves and rounded edges, polished metal, a distinct lack of ornamentation, and a flat roof.

California Modern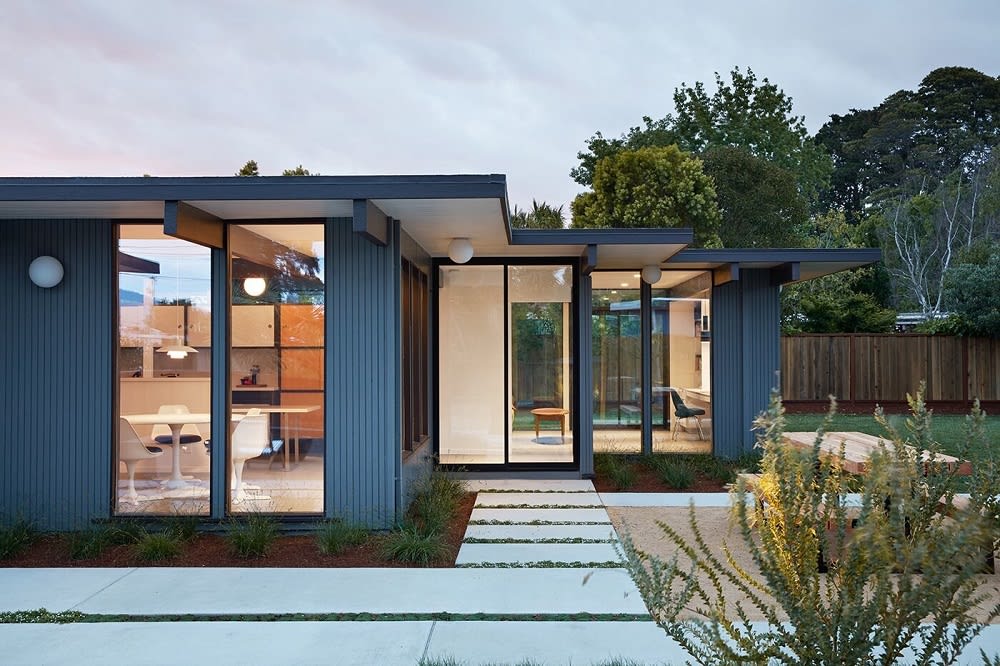 Photo courtesy of Dwell
California Modern refers to a style of home popularized by Joseph Eichler in the mid-20th century. Eichler was inspired by Frank Lloyd Wright and constructed nearly 11,000 homes in California, including over 700 homes in San Mateo County. Buyers looking at San Mateo County real estate can recognize an Eichler California Modern home by its use of post and beam construction, floor-to-ceiling windows and skylights, flat or low-sloped roofs, and thin vertical siding. These homes also have radiant heated concrete floors and exterior landscaping with a patio, pool, and garden.
Searching for Atherton homes for sale?
Regardless of which style you prefer, you're sure to find a house that matches your taste among the inventory of San Mateo County and Atherton homes for sale. The 12 architectural styles above are just a taste of what's available in San Mateo County's outstanding market for luxury homes.


If you're searching for your Californian dream home, be sure to investigate everything that the San Mateo County real estate market has to offer. And for expert guidance when buying (or listing) an Atherton home for sale,
contact trusted local realtor Dana Carmel
.